Fabrication, Assembly and Production
Final Factory Acceptance Test
Fabriction, Assembly, Production
%
Final Factory Acceptance Test
%
Our Team Quality Assurance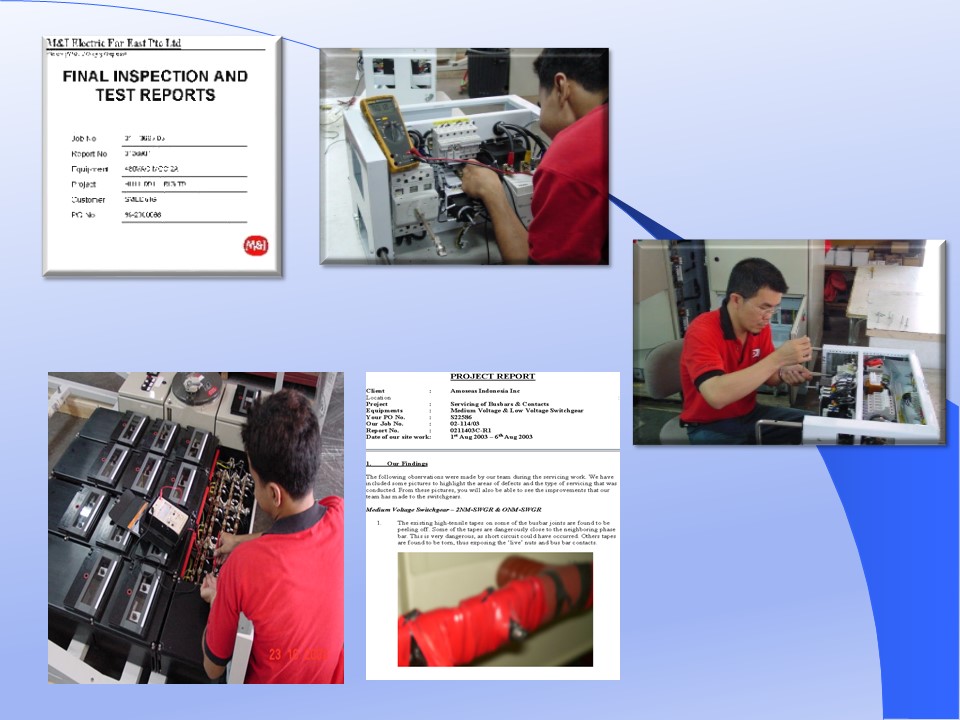 Our Vision and Growth Mission
M&I Electric Far East was incorporated in 1995.  We has been recognized as Preferred panel builder and system integrator of electrical switchgear, generator controls, motor controls including drives products since 1995.  We supply high quality and cost effective custom-built switchboard, motor control center, busduct, and integrated power control buildings.
We are capable of supplying single source turnkey electrical systems and services that require special design and engineering.
Our Vision
To be A World Class Company recognized as a preferred partner for quality electrical products & services
Our Mission
To grow market share & sales by providing reliable, cost effective power delivery and drive products and services for marine, oil & gas, petrochemical and power industries in the Asia Pacific region
Products & Services
We offer a wide variety of electrical power, control and distribution apparatus to NEMA, ANSI and IEC standards which include
Medium voltage metal-clad and metal-enclosed switchgear up to 38KV
Medium voltage MCC for systems up to 8KV
Low voltage metal-enclosed switchgear up to 690V
Intelligent Low voltage MCC for systems up to 690V
Low Voltage Power Distribution Boards
Integrated Power and Control System
We have facilities in Singapore and Indonesia to provide local assembled products and maintains quality and competitiveness through in-house engineering, project management and quality control.  The components used in our products are manufactured by the recognized leaders in the industry, and are readily available from industry electrical sources, generally available world-wide.
We do not employ proprietary components in our products, thus enhances the customer's ability to maintain spare parts without being forced to return to M&I.
Employing modern technology and methods, together with M&I Electric (USA) long-term experience base, competent engineers and skilled craftsmen, M&I Electric Far East is able to offer a reliable, workable and cost-effective products in a timely manner.
We are confident to meet or exceed your critical requirements, and generally raise your expectations of the quality available for the products and services that we supply.